Gear reducer is a commonly used reduction equipment on the market, named after its use of gear transmission characteristics. Gear reducers have the advantages of low energy consumption, low noise and high efficiency. Let the editor of Youhuan gear reducer manufacturer explain to you the characteristics of gear reducer and friction loss analysis.
Gear reducers are generally used for low-speed, high-torque transmission equipment. Ordinary motor reducers will also have multiple pairs of gears, with the same principle, in order to achieve the ideal deceleration effect. The ratio of the number of teeth of the large and small gears is the transmission ratio. With the continuous development of the reducer industry, more and more companies apply gear reducers.
Features of gear reducer:
1. R series coaxial helical gear reducer is manufactured in accordance with international technical requirements and has a high technological content
2. Space saving, reliable and durable, high overload capacity, power up to 132KW;
3. Low energy consumption, superior performance, and the reducer efficiency is as high as 95% or more;
4. Low vibration, low noise and high energy saving;
5. Use high-quality forged steel material, rigid cast iron box, and the surface of the gear has undergone high frequency heat treatment;
6. After precision machining to ensure shaft parallelism and positioning bearing requirements, the reducer forming the helical gear transmission assembly is equipped with various types of motors, combined into a mechatronics, which fully guarantees the quality characteristics of the product.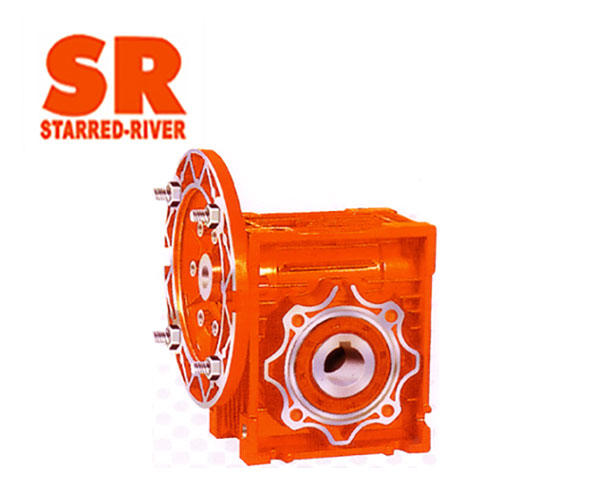 Analysis of friction loss of gear reducer:
Gear reducer is a kind of transmission equipment, which will increase the wear of its internal transmission device as the working time is longer. So what aspects should be used to analyze the wear problem of the internal transmission device of the gear reducer? The loss in the gear device (gear frame and reducer) in the gear reducer includes the following three aspects:
1. Loss of sliding friction between teeth.
2. Losses in bearings, sliding bearings and rolling bearings.
3. Loss of lubricating oil from splashing and stirring.
The loss problem in the gear reducer is related to the friction loss in the gear transmission, the friction loss of the rolling and sliding bearings, and the consumption and viscosity of the lubricating oil.