For gear reducer, accuracy has always been an important indicator for measuring the quality of reducer. Many customers will ask. The accuracy of your reducer can reach a few levels, but there are many customers who don't know this, today's precision and make a simple introduction.
The gear accuracy of the gear specifies 12 levels, and sequentially uses numerals 1, 2, 3, ... 12 in order of high to low, often used, mostly 5 to 9 level precision.
Further, depending on the accuracy of the movement, the transfer of the transmission, the various tolerances of each precision level are divided into three groups, the paragraph I tolerance group, the II tolerance group and the first III tolerance group.
The accuracy grade of the reducer gear should be determined by the use of the transmission, the use of conditions, transmission efficiency, and circumference and other economy, technical indicators. The level 5 gear is precision level. Processing method: Fan Chengcheng machining in a precision gear machine with very small periodic error.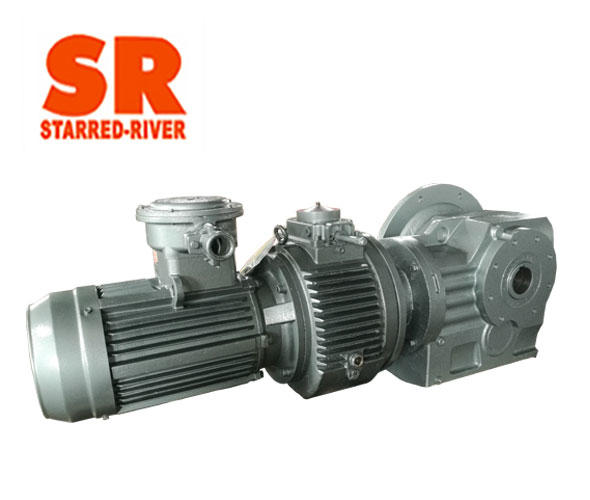 The tooth surface ultimately adopts precision grinding, and the large gear is rolled with precision rollips, in grinding or shaving. The roughness of the tooth surface reaches 0.4-0.8. Scope of use: Precision indexing mechanism for gears; for high speed, and has a relatively high requirements for operational stability and noise; high-speed steam turbine gears, etc.
The 7-stage gear is a relatively high level of precision. Processing method: Fancheng processing on high-precision gear machine beds. The non-quenching tooth surface is cut with high precision tool; the quenching gear requires finishing (grinding, shaving, grinding, etc.). The roughness of the tooth surface reaches 1.6.
Wheel: Used for gears for high speed, load or inversion; feed gears of machine tools, need to move with gears; medium speed reduction gears; aircraft gears; human-character teeth, medium-speed gears, etc.