The corrosion of the reducer is a situation that damages the equipment very much. For the reducer equipment, it is also necessary to minimize the occurrence of such things. How to treat the early galvanic corrosion of the reducer. Galvanic corrosion is undoubtedly closely related to the hydraulic oil used for lubricating oil, and at the same time it must also be inseparable from the operation of the reducer itself. In general, the reducer has specific solution rules in the steps of use.
Another point of the reducer is that due to the problem of the reducer, part of the load-bearing problem is too large. The partial overload of the reducer causes in fact, the internal stress of the touch greatly exceeds the interaction force given by the reducer, and some reducers cannot reach it. Touch the entire length of the tooth or only at one end of the tooth, or even touch the top corner. Whether the selection of the reducer material is appropriate, and whether the load at that time is compatible, the selection and matching of heat treatment hardness, the reducer is also the cause of early galvanic corrosion.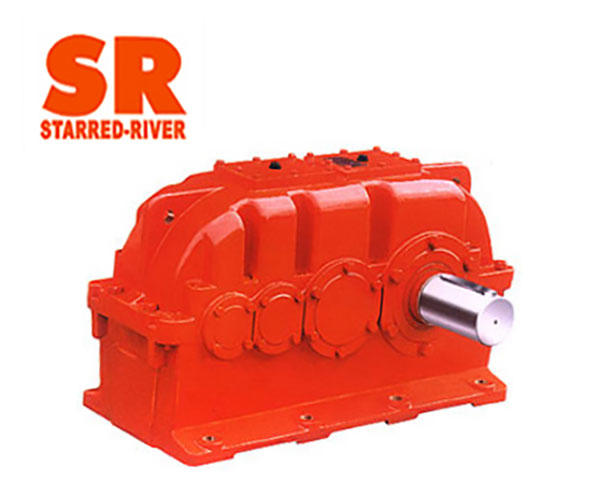 Due to the unscientific lubrication of the transmission system of the reducer and the discomfort in the selection of the lubricating fluid, it is also the cause of the early galvanic corrosion. The method of avoiding the early galvanic corrosion of the reducer improves the installation precision of the reducer again to ensure the precision of the reducer under the operating conditions. The effective finish of the reducer drive train and its selection of compatible lubricants are important.
The hydraulic oil leakage of the reducer is one of the more common problems of the reducer. Whether the pump oil of the reducer is smooth is also a key reason for the leakage of the hydraulic oil of the reducer.
The smooth flow of the reducer pump oil is to allow the oil that is likely to seep water to flow into the box more smoothly. It is assumed that the hydraulic oil splashed on the inner wall of the oil tank must allow the reducer to quickly flow into the oil pool inside the tank, so the wall inside the cover of the reducer is made into an arc-shaped style. Prevent the hydraulic oil from stopping in the area where the bridge shaft is stored by the reducer, and prevent the hydraulic oil from gradually leaking out to the shell along the bridge shaft. The bridge shaft adopts an oil ditch type storage device, and there is pump oil in the process of opening the oil ditch below. The reducer can make the oil deposited in the oil groove return to the casing to prevent leakage.