The reducer can reduce the speed of the motor and increase the output torque. The reducer is used as a supporting component in lifting, construction and other industries. So in daily operation, what are the factors that affect the temperature increase of the gear reducer?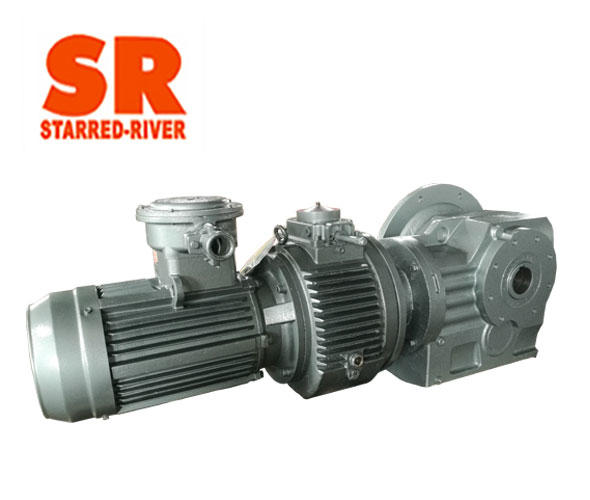 The factors that affect the temperature rise of the gear reducer are as follows:
1. The viscosity of the selected gear oil is too large, causing difficulty in heat dissipation. Because the heat transfer effect of the high viscosity oil itself is poorer than that of the lower viscosity oil, the temperature rise will be significant for the lower viscosity oil.
2. The newly installed gear box requires a certain running-in time, which causes the temperature of the gear surface of the reducer to rise. This temperature rise is a necessary stage for the normal operation of the equipment.
3. Too much oil and too high oil level will affect the normal heat dissipation of the reducer gear. Note: Too much or too little oil will affect the cooling effect.
4. The gear box of the reducer is overloaded, the oil film is broken, and there is a tendency to wear and fail.
The reducer is suitable for metallurgy, miners, transportation, petrochemical, light industry machinery, etc., especially in the field of continuous transmission to achieve breakthroughs and progress, from the unification of the gearbox inside the reducer.