There is no doubt that the application field of the reducer is extremely wide. However, apart from professional and technical personnel, few users know about the casting materials and methods of the reducer. For example, what materials are cast from the box body and the box cover, which are the intuitive parts of the reducer? What are the requirements when casting?
The case and cover of the reducer are usually cast from HT-15—33 or HT20—40 gray cast iron. Single-piece production can also be welded by steel plates, and the box body is still made of castings, while the box cover is made of welded parts. When the technology of some reducer manufacturers fails to reach the target, the casting and welding of the reducer case body and cover cannot meet the requirements of users. This leads to problems such as low heat dissipation performance, short service life, and numerous failures of the reducer. Therefore, when ordering a reducer, it is recommended to find a manufacturer specializing in the production of reducers.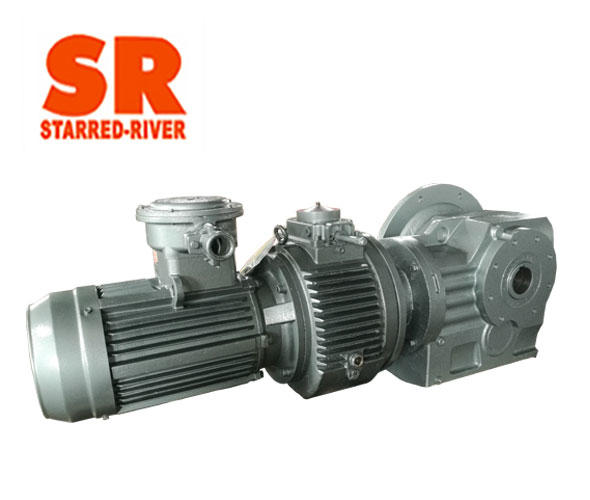 So what is the difference between casting and welding? The cast gearbox has good rigidity and is easy to obtain a beautiful appearance, and is suitable for mass production. Especially the gearbox made of gray cast iron is easy to cut, but the cast gearbox is heavier. The welded gear box is light in weight, saves materials, and has a shorter production cycle. However, the demanding welding technology is only suitable for single-piece production. The box of the reducer can be made into straight wall and curved wall. The former has a simple structure but heavier weight, while the latter has a more complicated structure but lighter weight.
When designing the gearbox and cover of the reducer, it is required to meet the requirements of strength and rigidity, as well as the requirements of compact structure, convenient casting, light weight and use. Because the gear box body and the box cover are complex components in the structure of the reducer.