Overview:
Heavy load right angle gear reducer is a relatively precise machine. The gears are all grinded by NC grinding process, with high accuracy, high transmission efficiency, smooth operation and low noise,and its strength and life are much higher than that of the worm gear reducer.In the design of the right angle gear reducer, the gearbox with high strength is adopted, the diameter of the axle is increased, and the bearing with higher bearing capacity is selected, which is suitable for the workplace where the torque requirement is more stringent. And it offers unlimited installation flexibility.
Equipment method:
 1).Solid shaft,hollow shaft with flat key, hollow shaft with shrink disk, output flange
Three input methods, six mounting surfaces and five assembly positions
 2).It can be equipped with a backstop to meet the needs of one-way rotation, can be equipped with high-power drive, internal gear optimization, to achieve high load capacity
 3).It can be equipped with fan, cooler, auxiliary oil tank, forced lubrication system, etc.
Characteristics:
The new structure and data optimization increase the transmission power and improve the reliability of operation.
The speed ratio range is increased, and the single machine covers the range of 5.6 to 900.
Adopt a general design scheme, reduce the types of parts and increase the specifications and models.
Adopt the sound-absorbing sound gearbox structure, and break through the conventional curve-based thinking.
Improved to a linear polyhedron form, which can be installed on all six sides and has a wide range of applications.
The grinding process is uniformly adopted for cylindrical and bevel gears to reduce the temperature rise and noise of the whole machine.
Model:
SR9601/SR9602/SR9603/SR9604/SR9605/SR9606/SR9607/SR9608/SR9609/SR9610/SR9611/SR9612/SR9613/SR9614/SR9615/SR9616/SR9617/SR9618/SR9619/SR9620
Scope of application:
The peripheral speed of gear transmission of gear reducer is not more than 20m/s, and the speed of the high-speed shaft is not more than 1500rpm.
The working environment temperature of the reducer is -40℃~45℃. (When it is lower than 0℃, the lubricating oil should be heated to above 0℃ before starting).
The reducer can run both CW and CCW direction in principle.
Product pictures: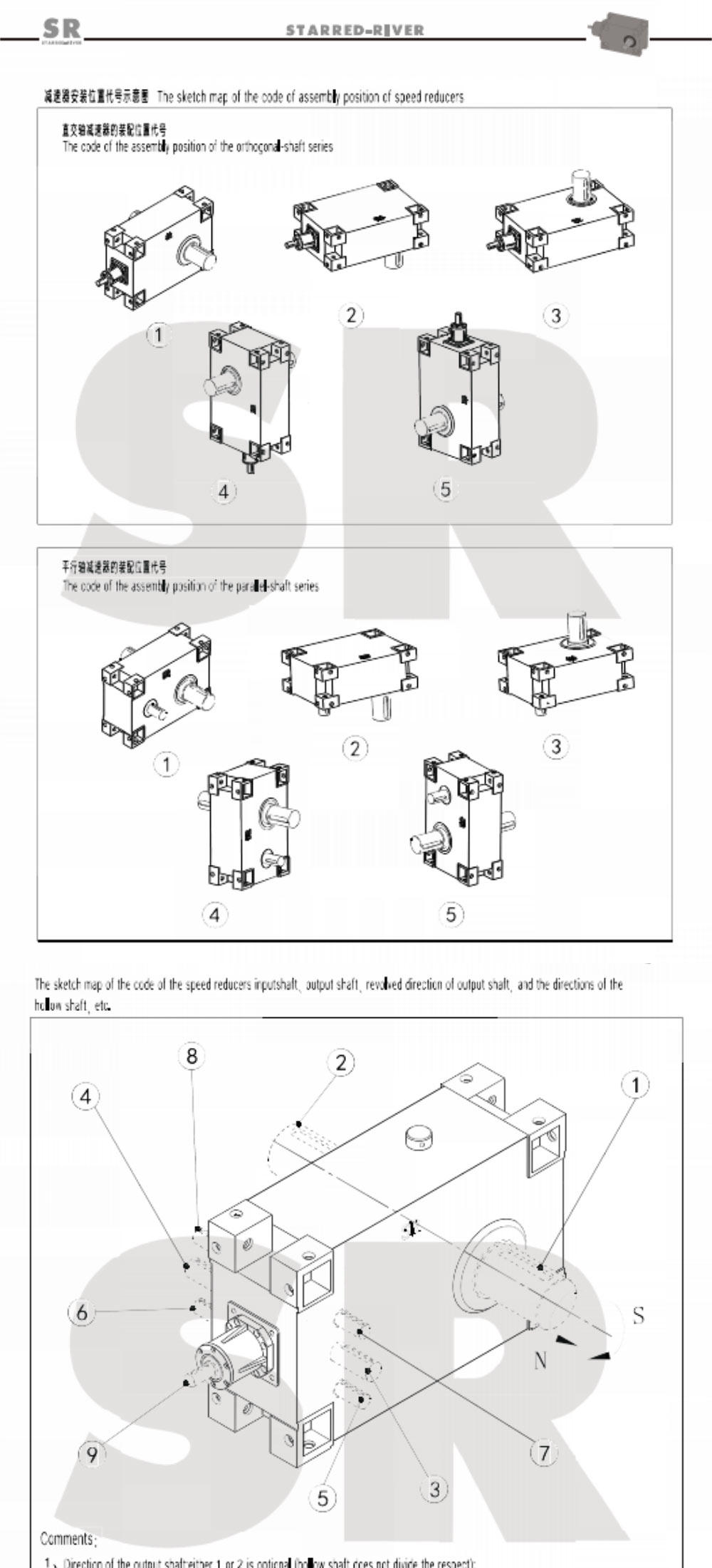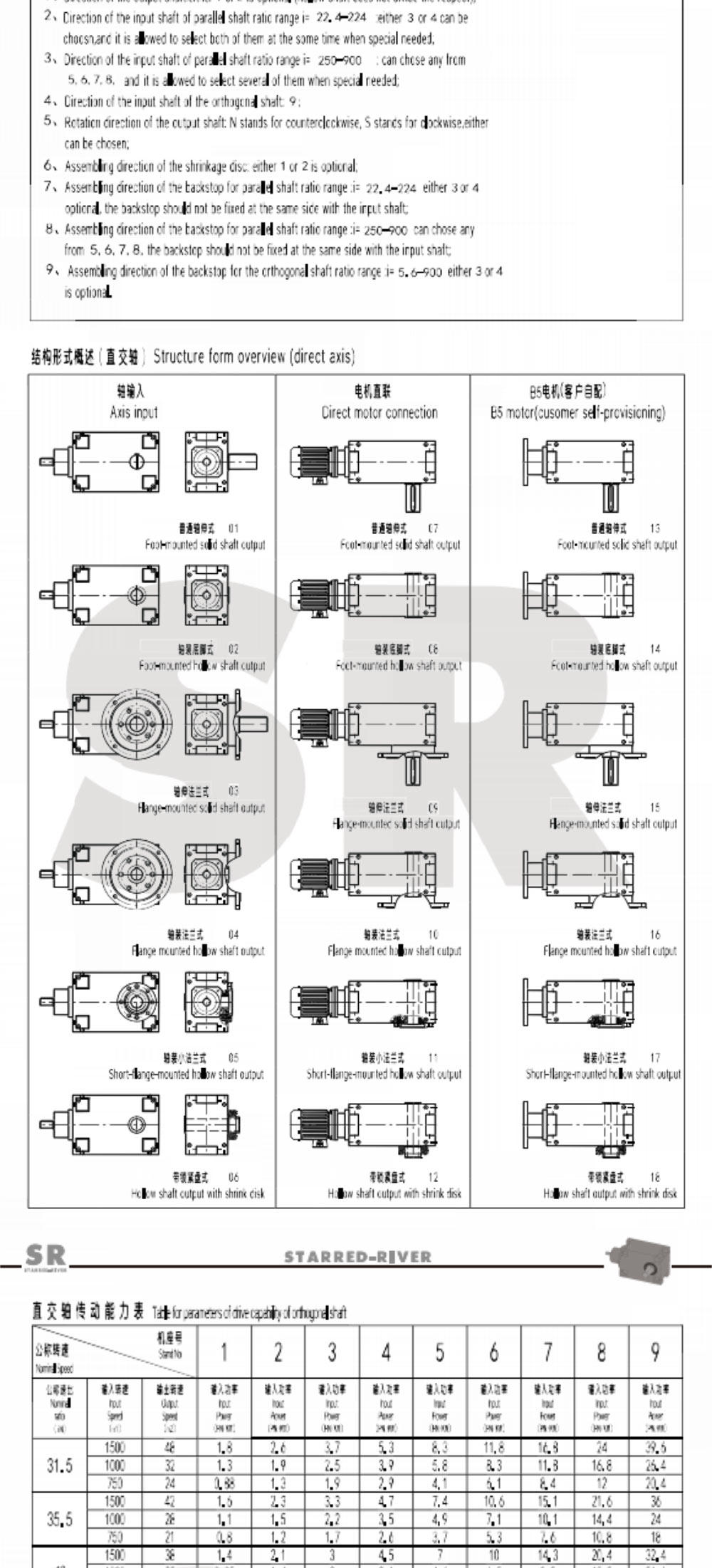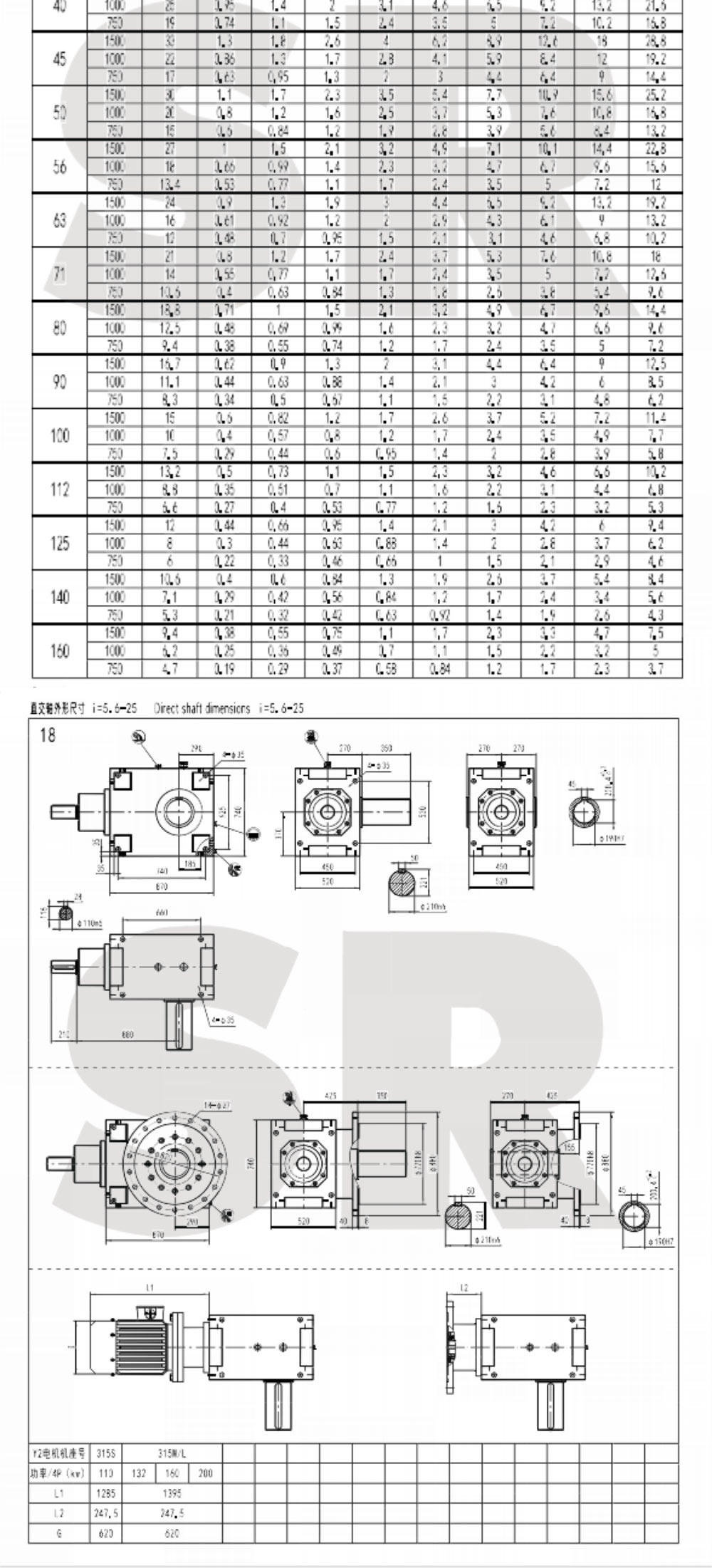 Order symbol: