Overview:
The gear box of the high torque planetary gear reducer is made of high-rigidity materials, which greatly improves the rigidity and impact resistance of the box body, which not only reduces the noise, but also improves the efficiency and service life of the whole machine. The high torque planetary gear reducer has the characteristics of  small size,strong bearing capacity, stable operation, long life, low noise and high efficiency. High-speed shaft speed is less than 1500r/min, gear peripheral speed is not more than 20m/s; ambient temperature is between -40°C~+45°C; both forward and backward operation is possible. Planetary gear units are mainly used in metallurgy, mining,heavy duty, crane transportation, machinery equipment, etc.
Effect:
The principle of a high torque planetary gear reducer is a power transmission mechanism that uses a gear speed converter to reduce the number of rotations of the motor to the desired number of rotations and obtain a larger torque.
Working conditions:
  1).Max.speed of high-speed shaft shall not be more than 1500r/min.
  2).Peripheral speed of gear shall not be more than 20m/s.
Assembly form:
Foot installment, flangeinstallment.
Can be equipped with high power to achieve high carrying capacity.
Model:
NAD/NAF type, NBD/NBF type, NCD/NCF type, NASD/NASF type,
NBSD/NBSF type, NCSD/NCSF type
Product pictures: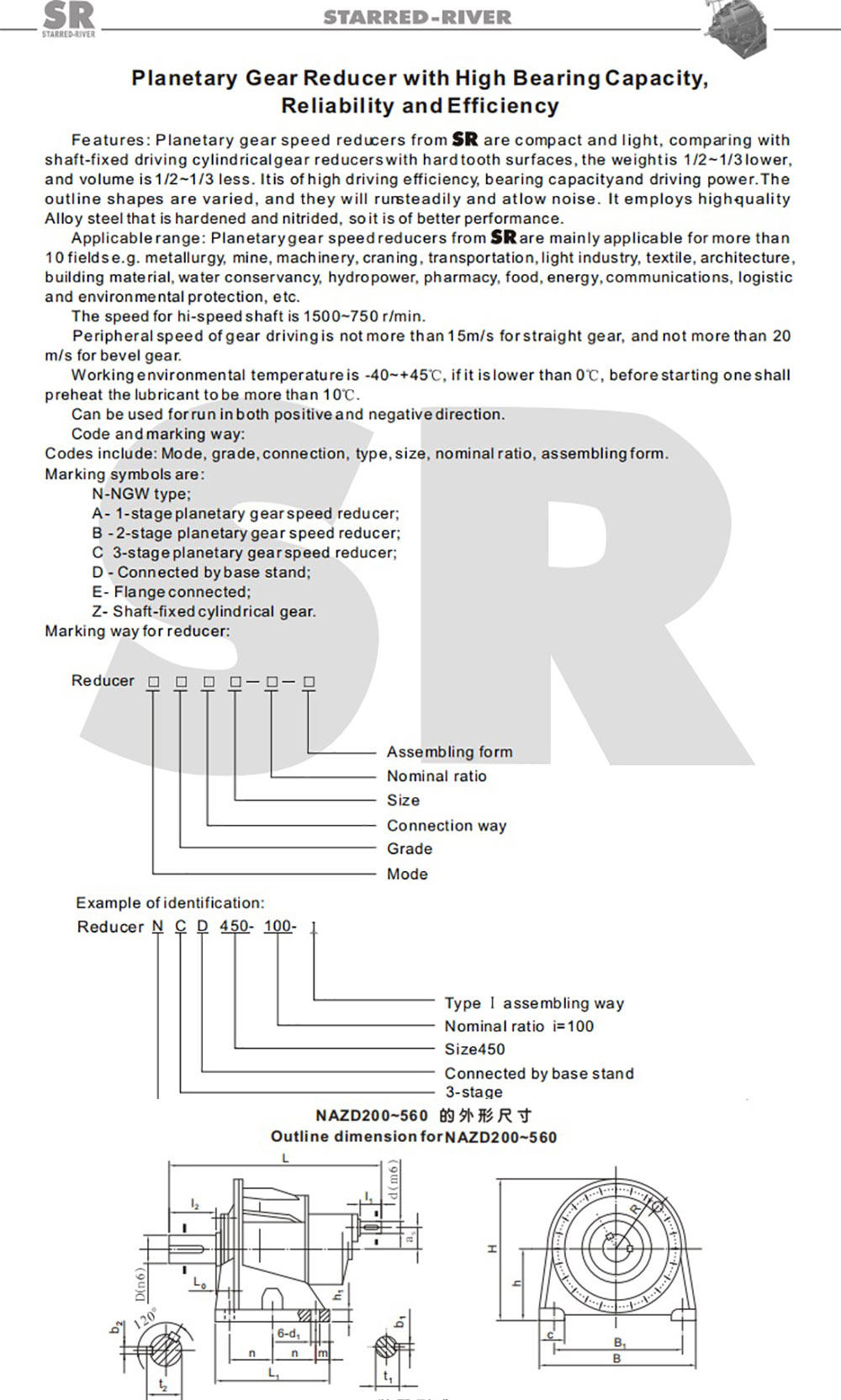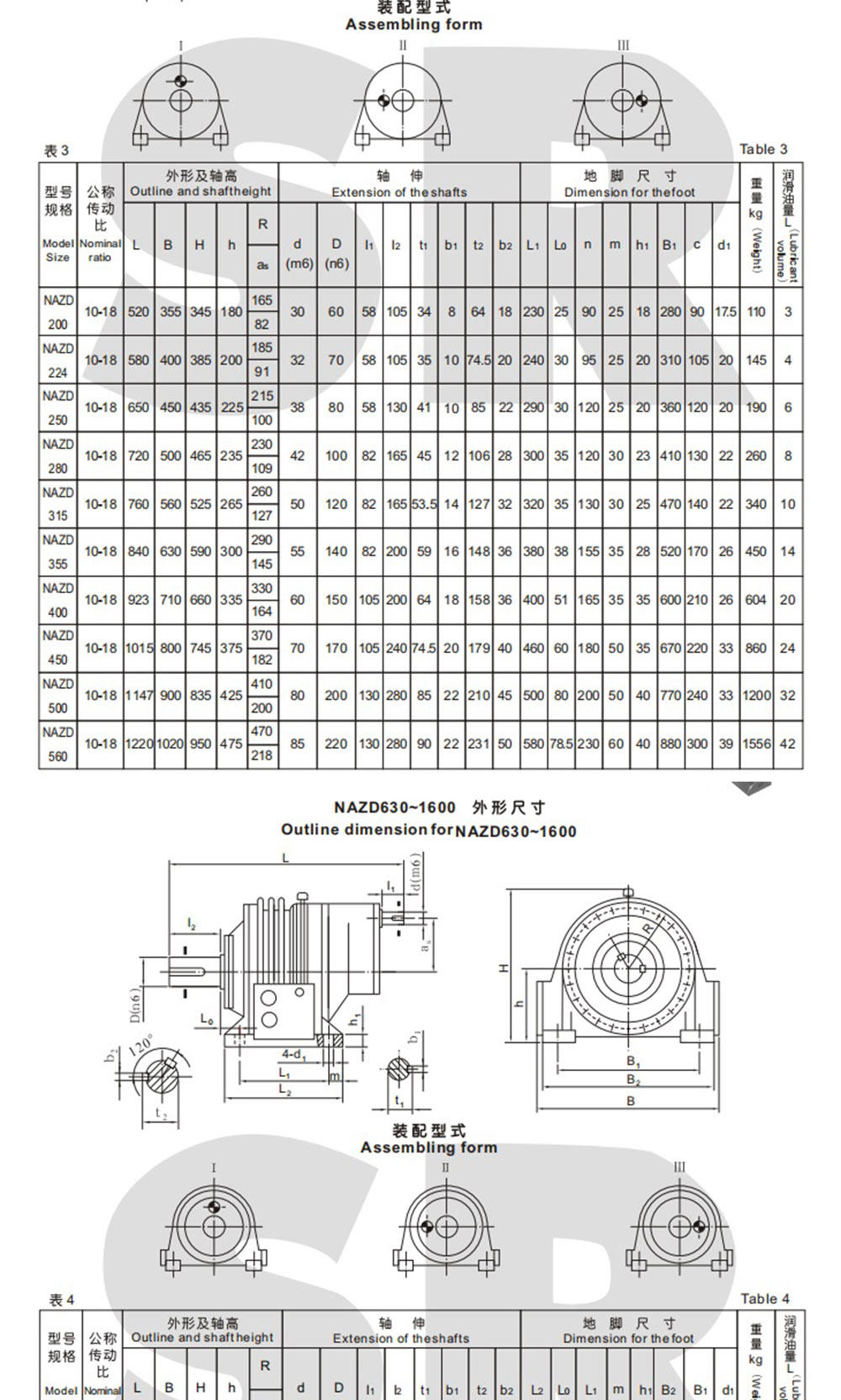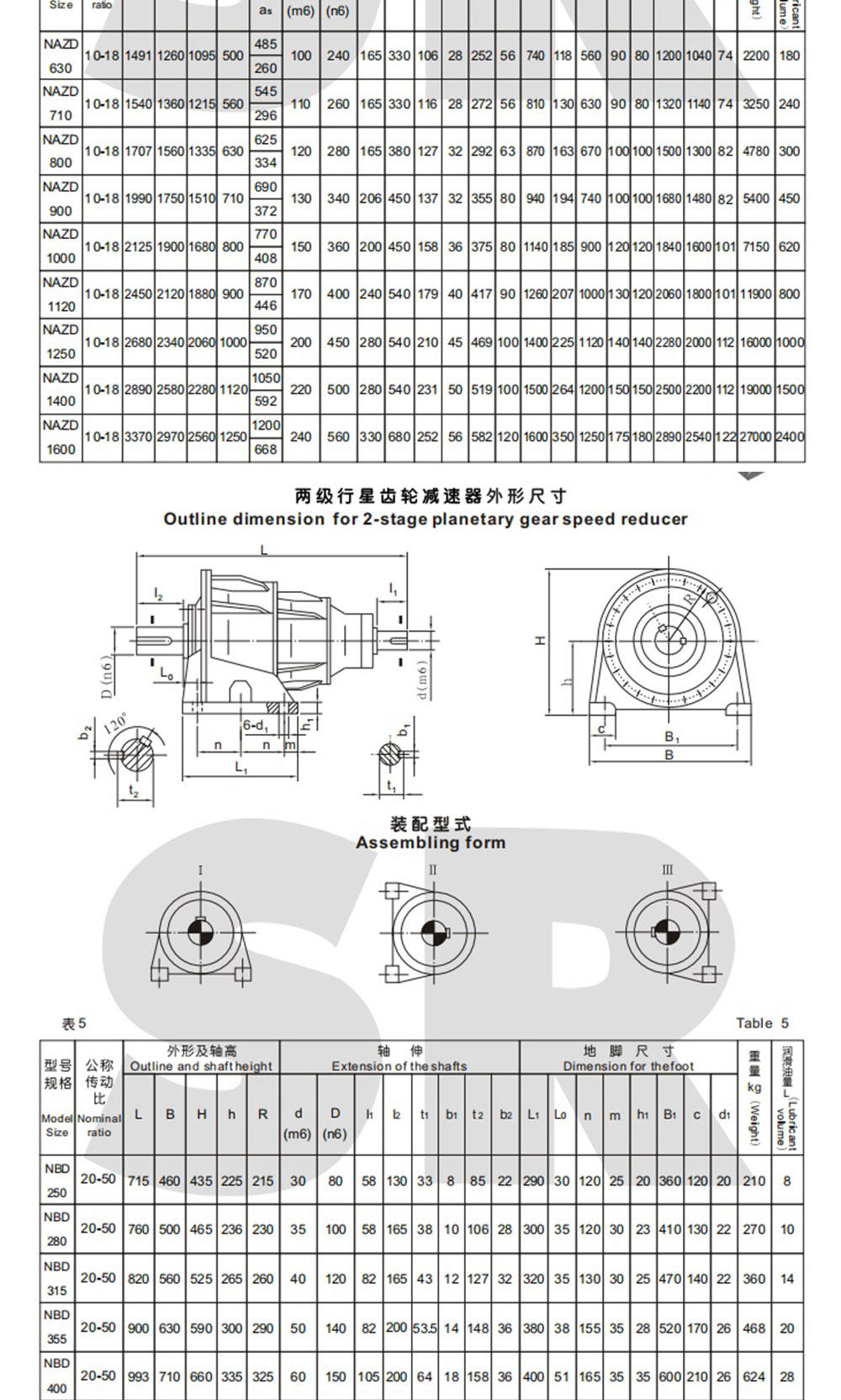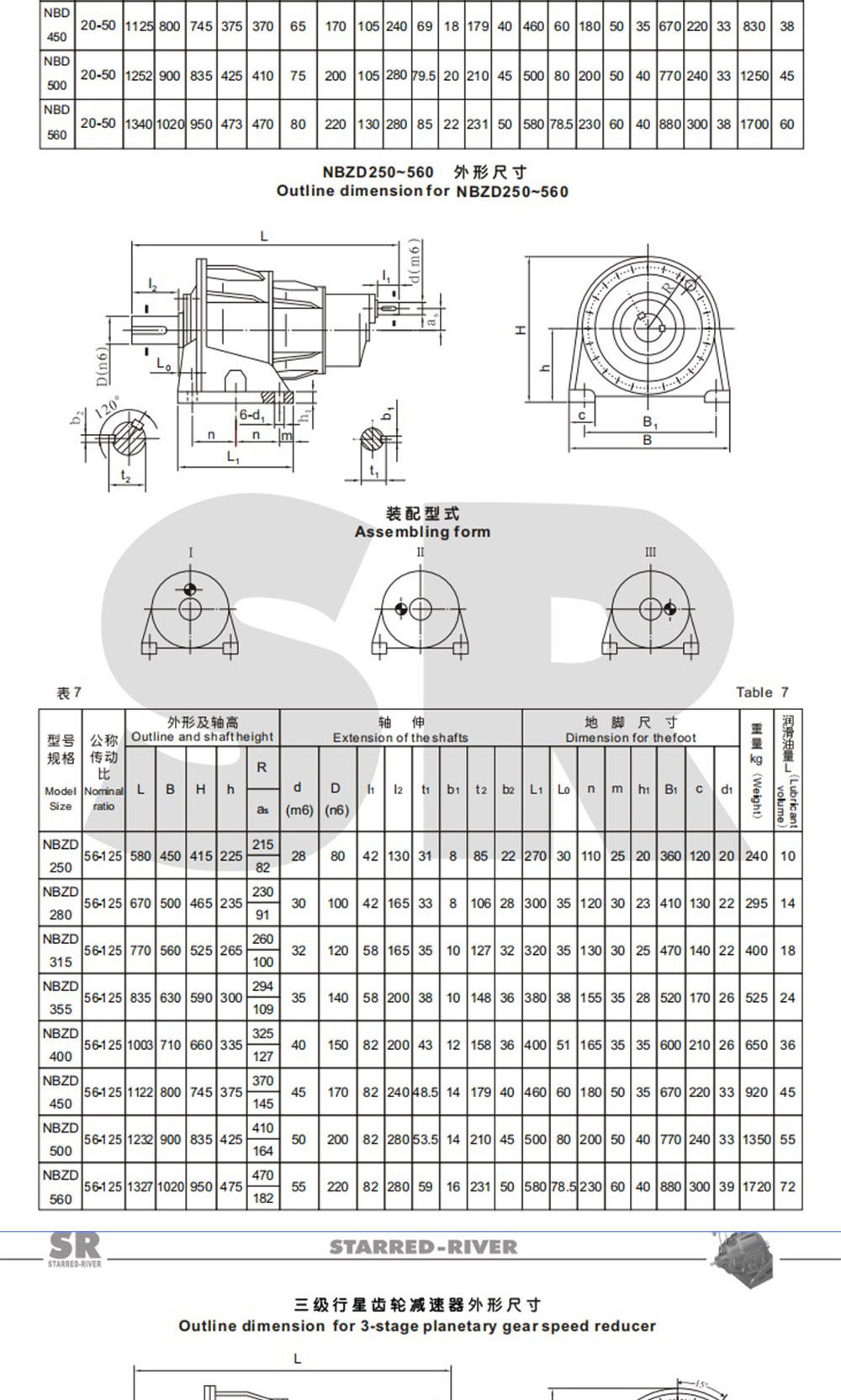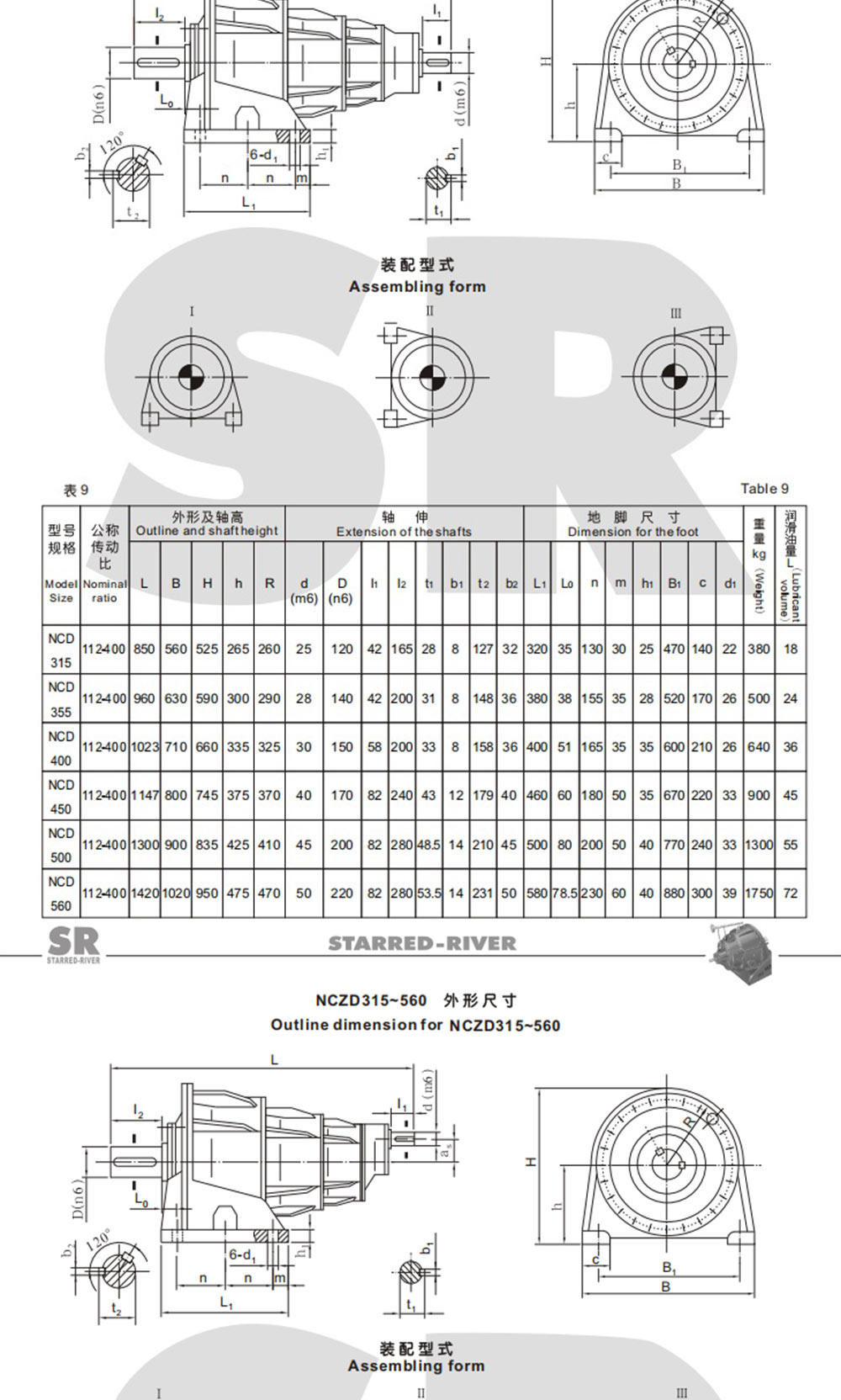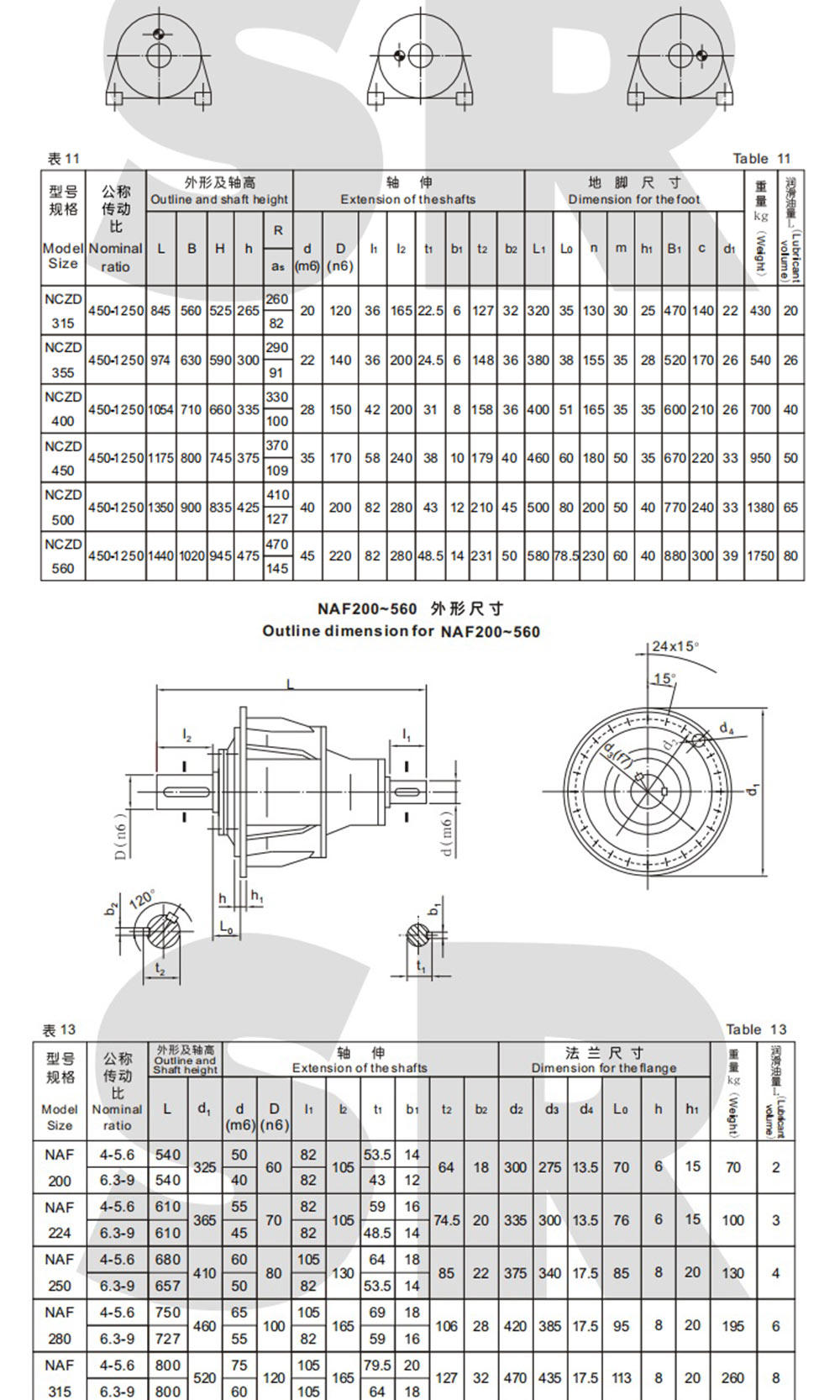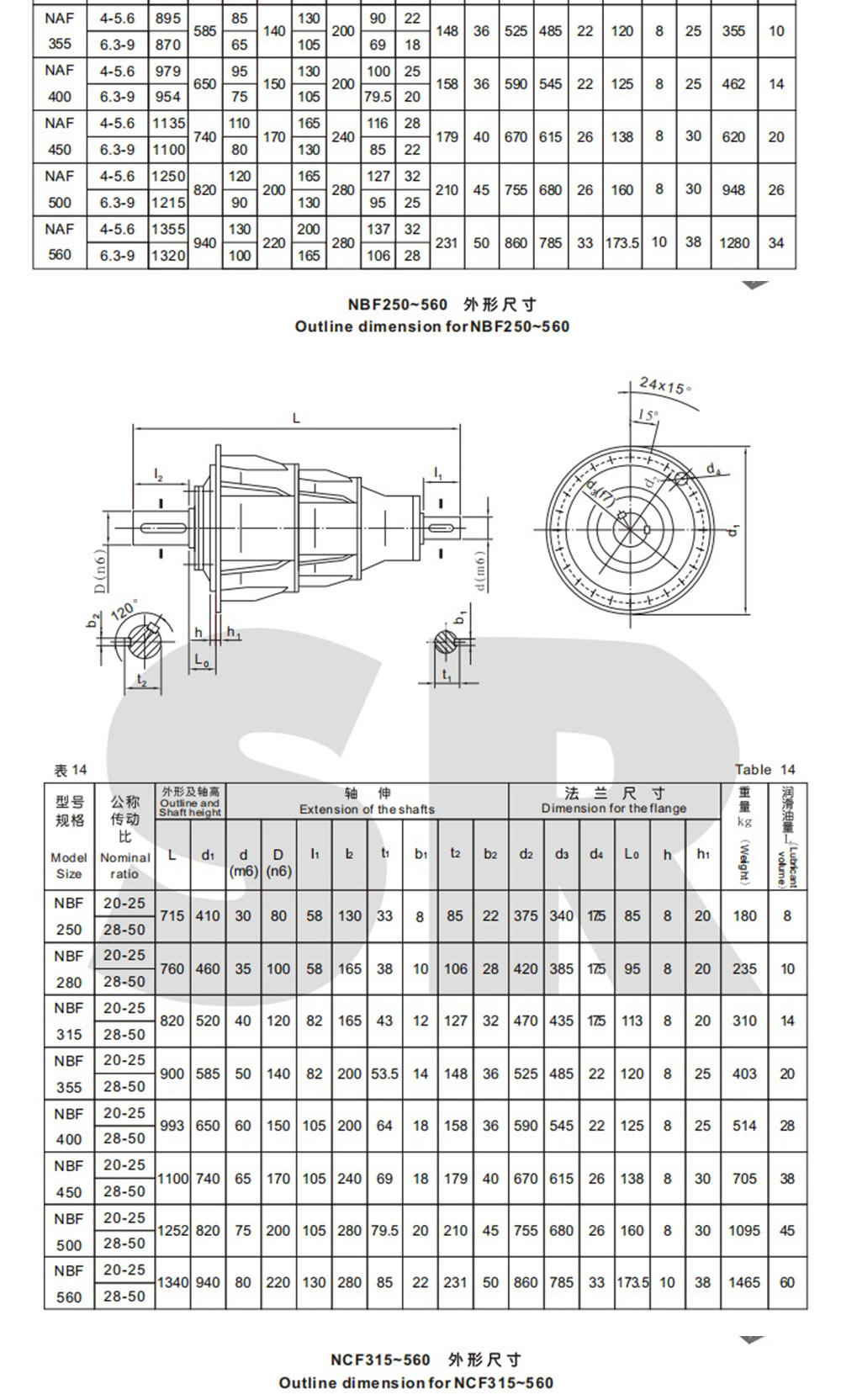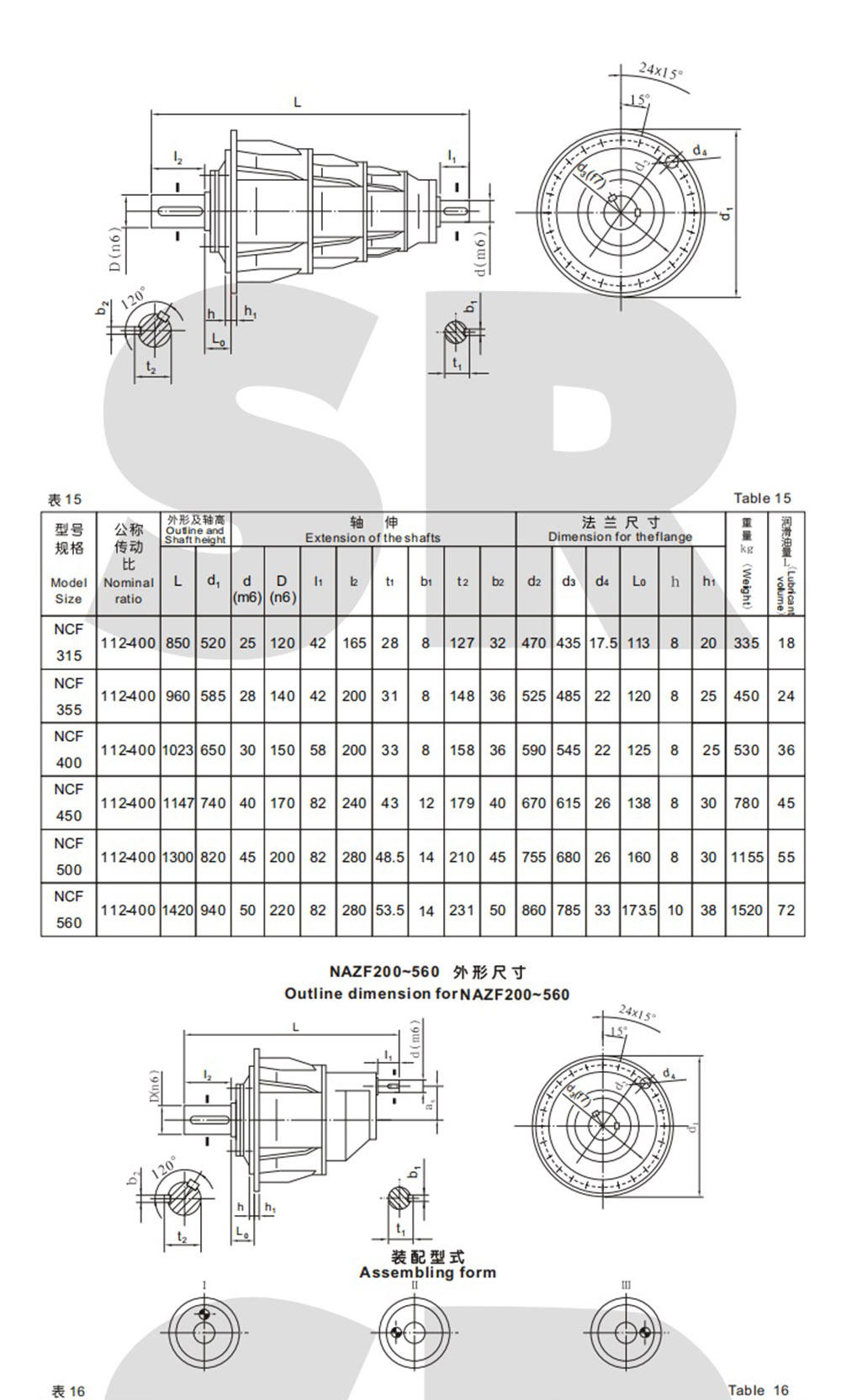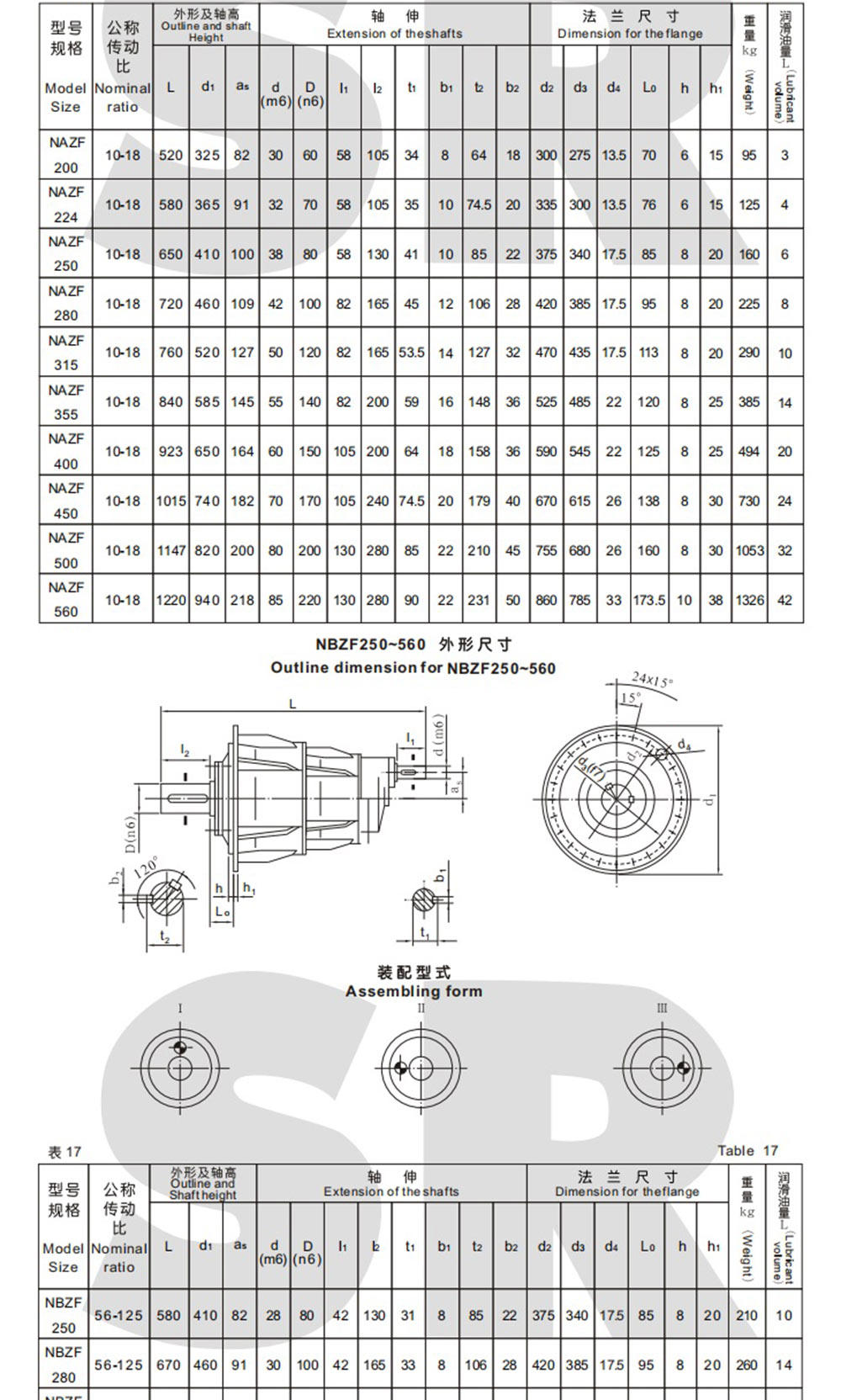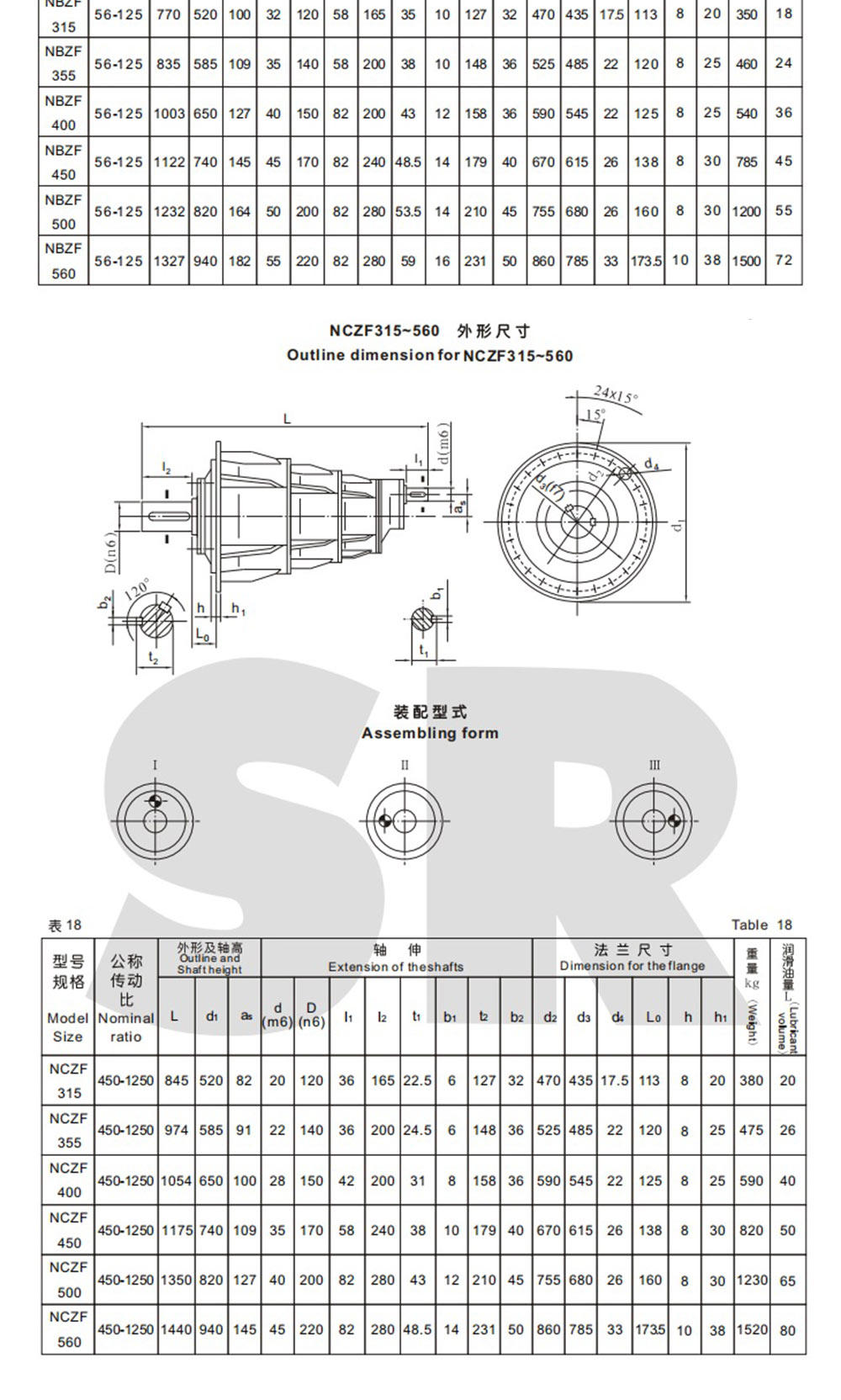 Order symbol: