Overview:
1). P series planetary gear units adopts modular design and can be combined according to customer requirements. It is a new type of reducer with wide versatility.
2). The gear units is driven by involute planetary gears, which make rational use of internal and external meshing and power splitting.
3). All gears are carburized and quenched to obtain high hardness and wear-resistant surface. After heat treatment, all gears are grinded, which reduces noise and improves the efficiency and service life of the whole machine.
4).The planetary gear unitshas the characteristics of light weight, small volume, small transmission ratio range, high efficiency, stable operation, low noise and strong adaptability.
5).The gearbox is made of nodular cast iron, which greatly improves the rigidity and shock resistance of the gearbox.
Assembly form:
Input mode: concentric shaft input, helical gear input, bevel gear-helical gear input, bevel gear input.
Output mode: internal spline type, hollow shaft shrink disc type, external spline type, solid shaft flat key.
Installation form: horizontal installation, vertical installation, torque arm installation,flange installation.
Combine with R series and K series to get larger speed ratio.
Basic working conditions:
Temperature: -40 ℃ ~ + 45 ℃
Relative humidity: 15%~ 90%
Application field:
Suitable for all areas with high rated torque and low output speed, such as:
 Bucket wheel drive of bucket wheel stacker and reclaimer
 Plate feeder in the field of bulk material conveying
 Sheet forming press
 Walking drive of mining machinery and equipment
Our advantage:
We can understand the drawing with tolerance,material and process way correctly.and we have experienced and professional team control the quality.
Basic model:
Form: P2NA\P2LA\P2SA\P2KA\P3NA\P2SA\P3KA
Frame number: 9-24
Explanation of types:
P series planetary gear units type
1).P2N ----- 2-stage planetary gear units
2).P2L ----- Bevel,2-stage planetary gear units
3).P2S ----- Helical,2-stage planetary gear units
4).P2K ----- Bevel-helical,2-stage planetary gear units
5).P3N ----- 3-stage planetary gear units
6).P3S ----- Helical,3-stage planetary gear units
7).P3K ----- Bevel-helical,3-stage planetary gear units
Product pictures: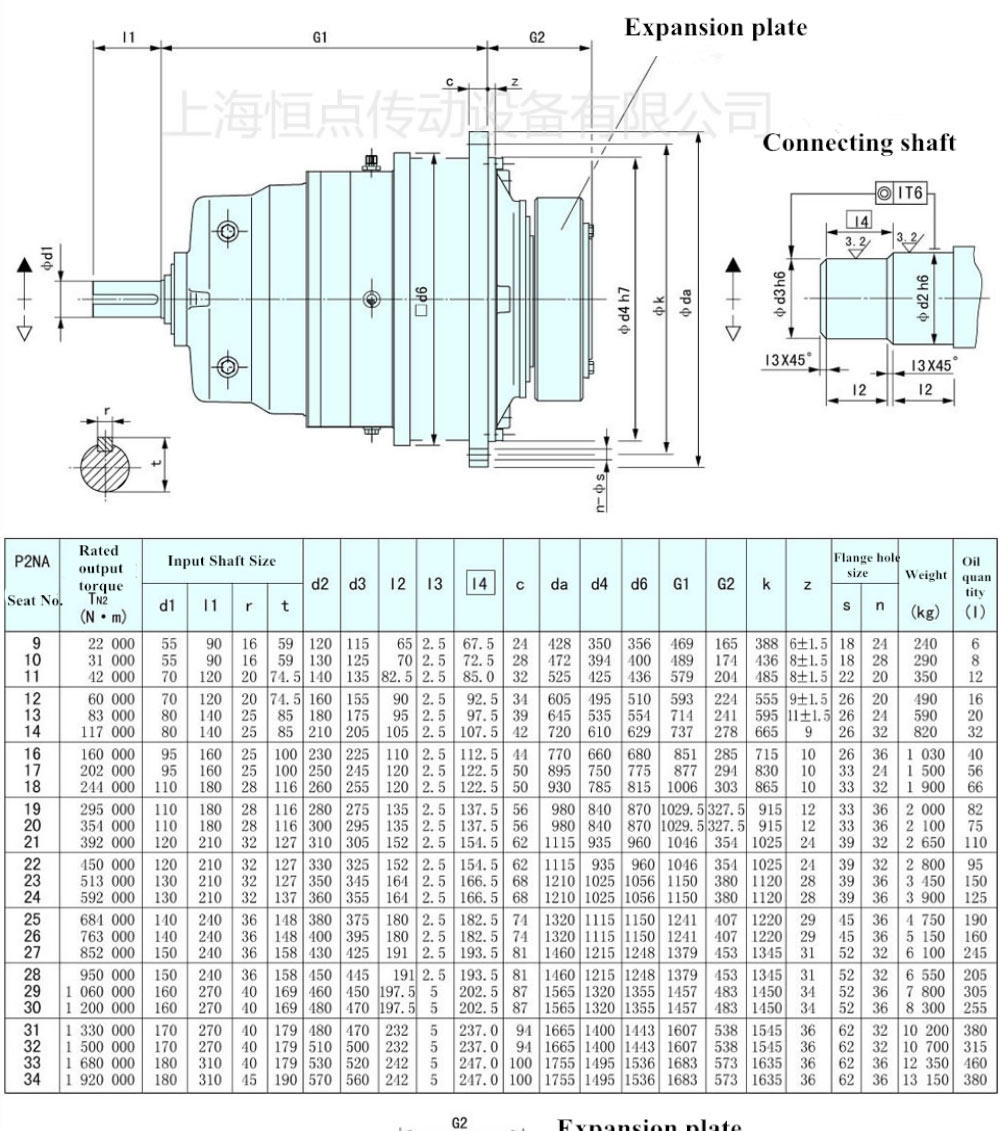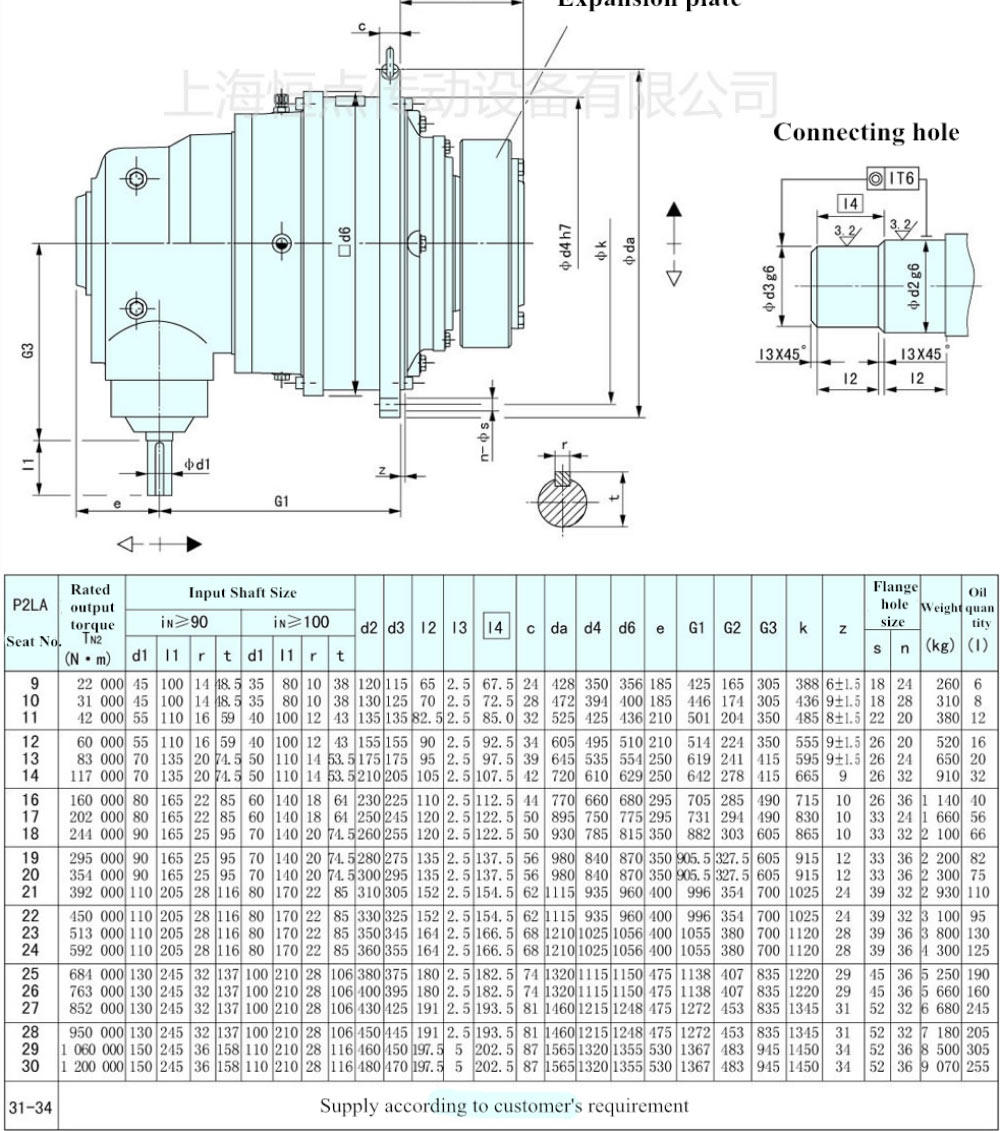 Order symbol :